Puerto Vallarta Photos Pictures page V -
Puerto Vallarta Mexico Gay Travel and Rental Guide
puerto vallarta photos I
to vallarta pictures II
puerto vallarta photos III
to vallarta pictures IV
more pics 6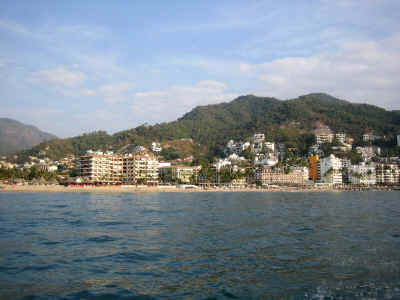 Los Muertos beach from Banderas Bay (photo thanks to Benoit)
with the Sierra Madre mountains in the background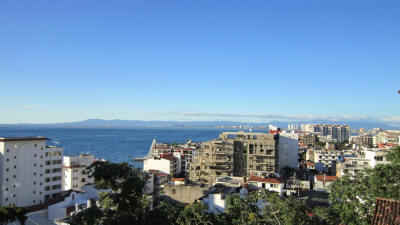 Puerto Vallarta, Mexico - overlooking the Bay from South Side-Amapas hillside


beautiful Banderas Bay-Puerto Vallarta panoramic view from upper Conchas Chinas villa CA-4
with the South Shores to the left, Conchas Chinas beaches in photo front, and the
North Shores barely visible on the far right hand side.
(when enlarged, move photo using your cursor page bottom)



Terrific views from upper Conchas Chinas showing, from far left to right:
Nuevo Vallarta in the distance then Marina Vallarta and the hotel district center photo,
and finally Puerto Vallarta downtown at the photo right



another stunning view showing Banderas Bay south shores and the Sierra Madre mountains



Los Muertos beach panorama Puerto Vallarta Mexico from condo rental LP-54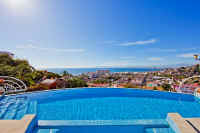 Puerto Vallarta villa vacation rental views from CYV-8 in the Alta Vista neighborhood



Puerto Vallarta panorama from near the entrance to Marina Vallarta
and the Sierra Madre mountain range encircling the city
---------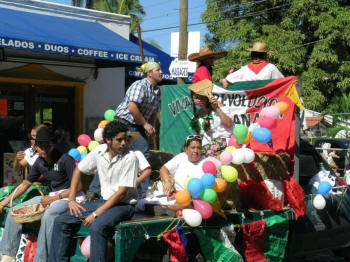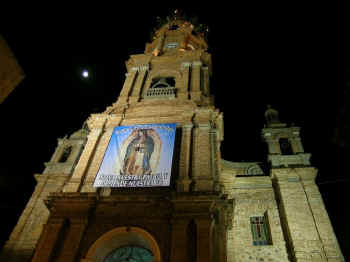 Revolution day celebration on November 20; Our Lady of Guadalupe church in downtown Puerto Vallarta
(pics of the two above Puerto Vallarta attractions thanks to Meteorry/Perry)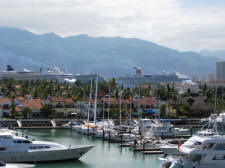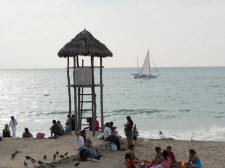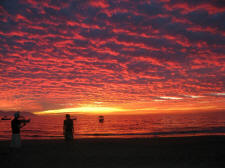 Sierra Madre mountains from Marina; Los Muertos beach March 2010; gay vacation places PV sunset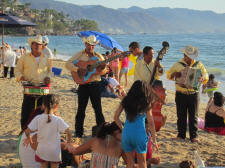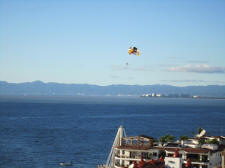 Beach scene from Old Town Puerto Vallarta on Los Muertos in April; views from the South Side
or Amapas hillsides overlooking Banderas Bay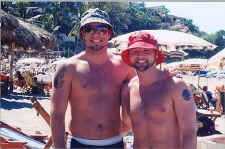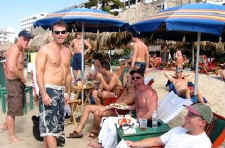 Tim and Glenn in gay-friendly vacation destination Vallarta; Kurt Stamm & friends at the Green Chairs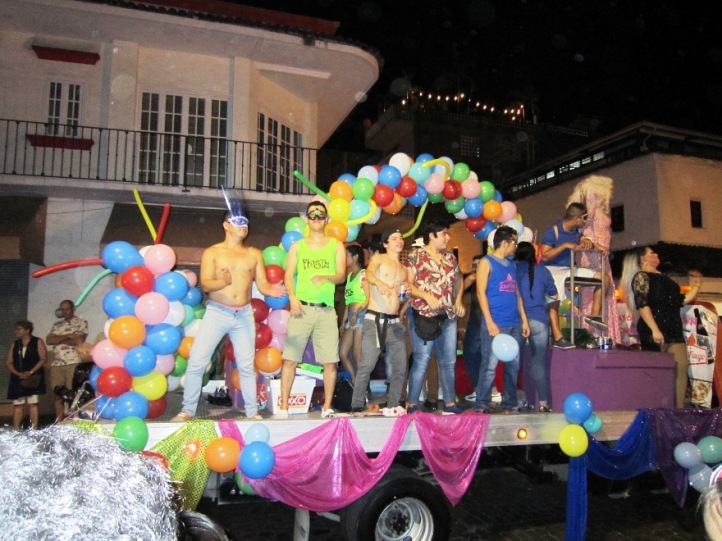 Puerto Vallarta carnival 2018 parade float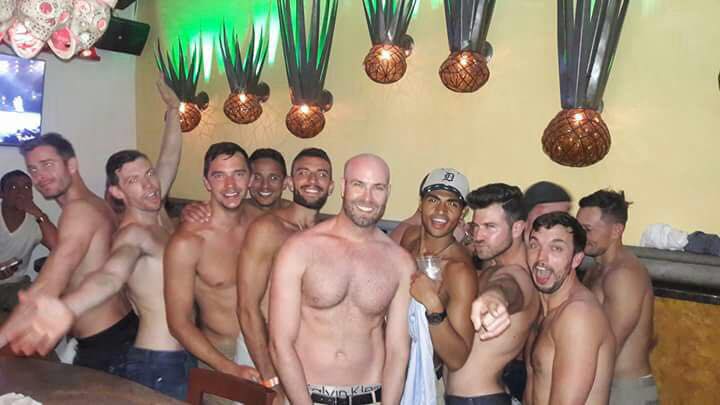 A fun group at lively La Margarita cantina bar at the fabulous Lazaro Cardenas circuit area
where you'll also find Pacos Ranch, CC Slaughters, La Noche, Fiesta,
and the new Mr. Flamingo gay pub.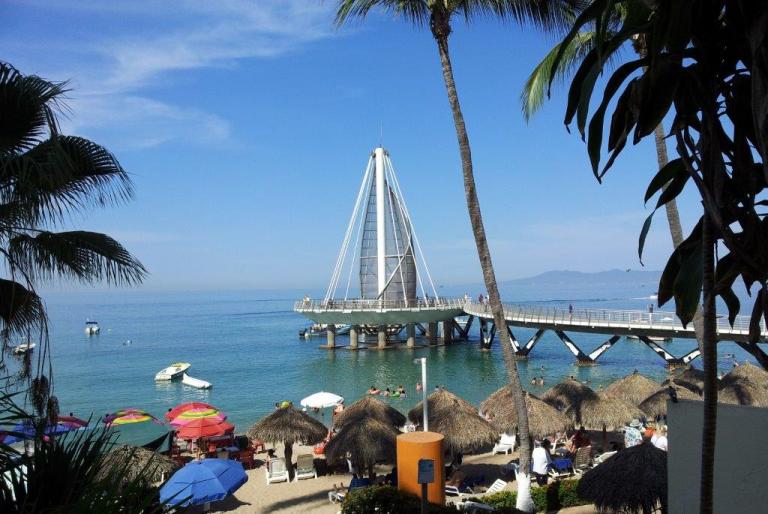 A fine photo of the new Los Muertos Pier taken by Benoit Gagnon.
The structure was designed by Mexican architect Jose de Jesus Torres Vega
and took over 2 years to complete construction.
Personally, I prefer the simpler old Los Muertos muelle or pier, but this one has become a
main tourist attractions in Puerto Vallarta. It also encourages people to take a pleasant walk from
the downtown Malecon area to this part of the South Side.
It was festively inaugurated on January 4, 2013 with music, fireworks and large crowds.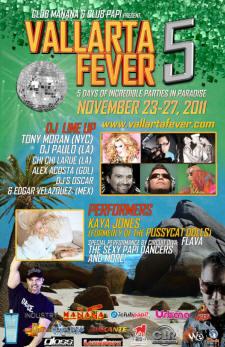 Vallarta Fever 5 at the old Club Manana Nov 23-27, 2011
Horseback riding along the beach downtown; Puerto Vallarta views from Molino penthouse condo; skateboarders in action at the sports center
Local graffiti spray-paintings by street artists along Avenida Las Americas at the Vallarta sports complex
with several by the Salty Flavor Graf Collective 2011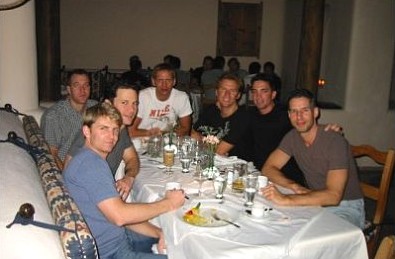 Kurt Stamm and friends out for some fine dining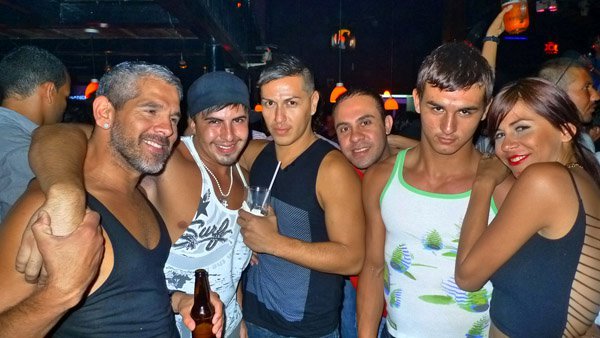 Photo from Paco's Ranch thanks to Andrew Brisken at go gay puertovallarta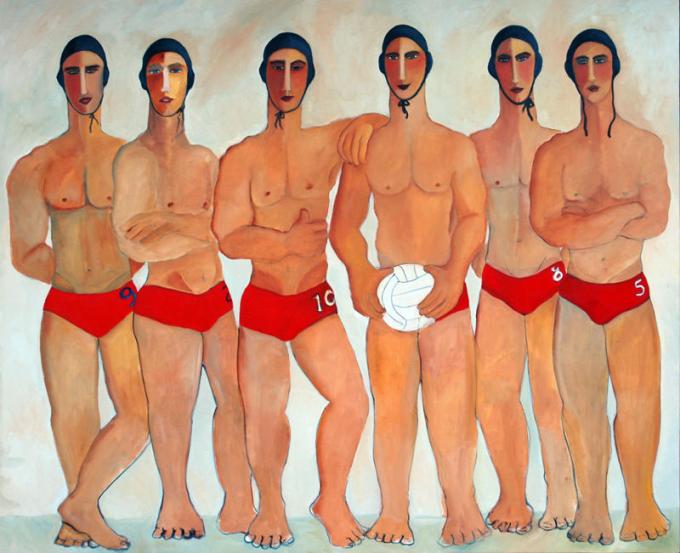 Waterpolo - painting by artist Abelardo Favela at gay-owned PV art gallery Contempo Galeria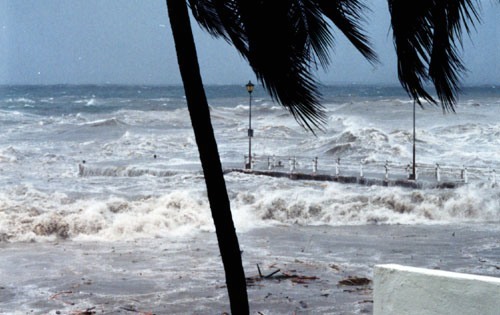 Hurricane Kenna Puerto Vallarta in October 2002 -
Los Muertos pier was only partially visible during the height of the waves and wind
which quickly passed and by later that afternoon one could stroll on the beach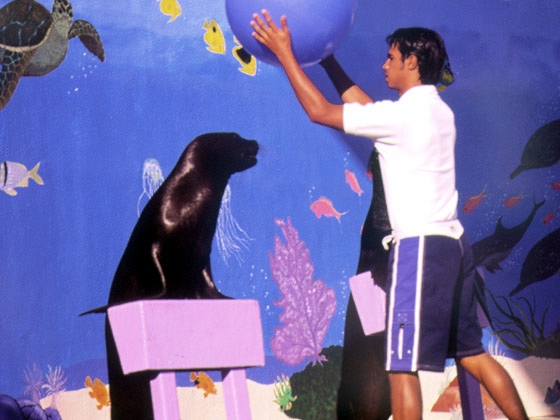 Check out some Puerto Vallarta fun things to do and see at the Aguaventuras water park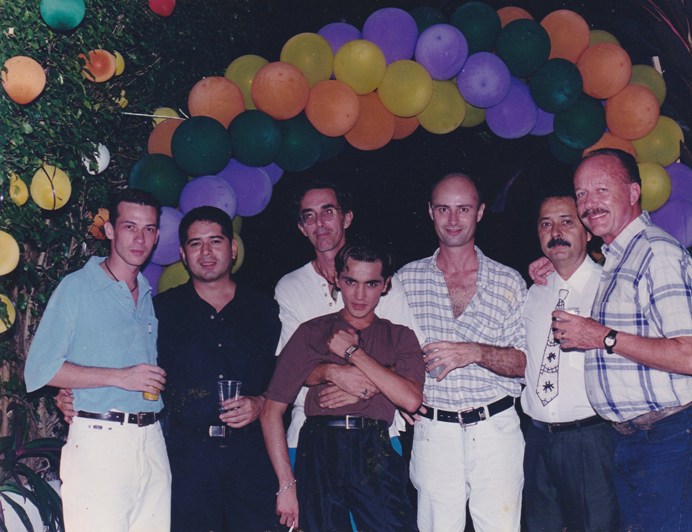 A personal favorite of mine from a pool party at the Torre Malibu years ago -
Alan, Ociel, Michael, Jamie, Chuey, Howard and Paco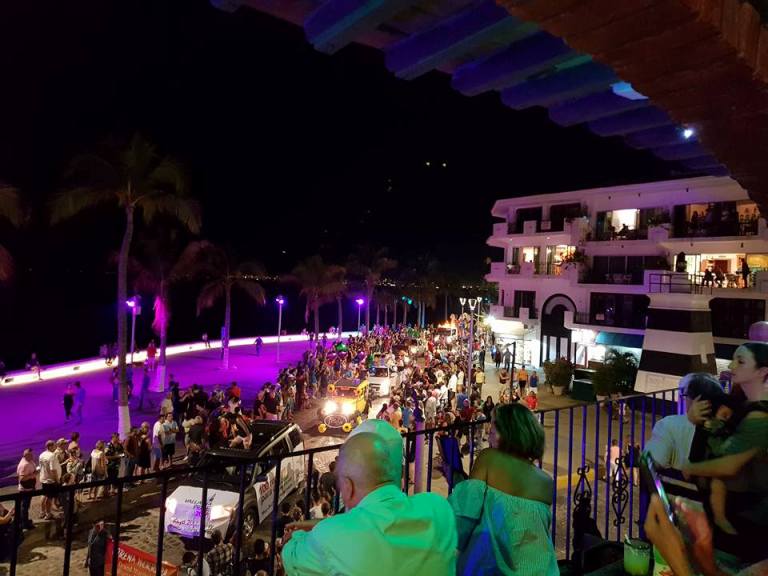 Carnival festivities and parade on Feb 13, 2018 as seen from Murphy's Irish Pub at 484 Morelos Street as it passes along
the downtown Puerto Vallarta Malecon on its way to the South Side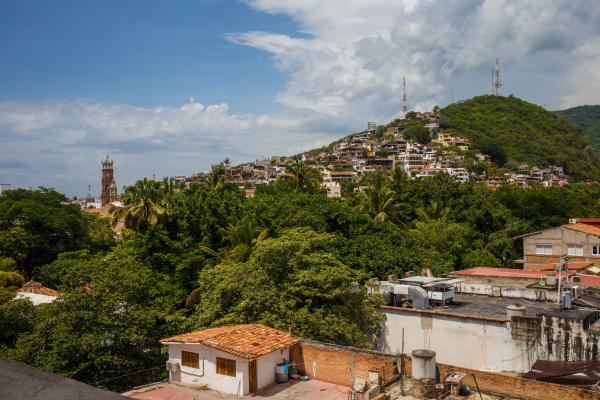 Nice views of Puerto Vallarta and its downtown hillside area (looking to the north) from one
of the penthouse condos on the South Side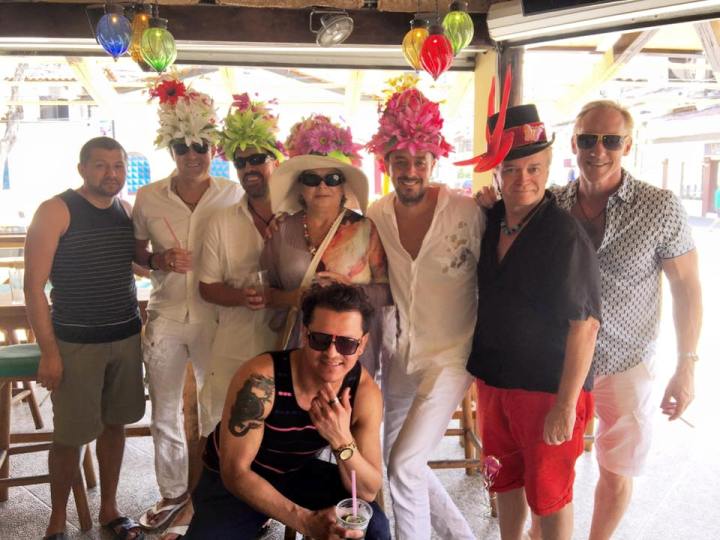 Easter at the Mr. Flamingo gay pub club


puerto vallarta pictures I
PV photos II
puerto vallarta pictures III
PV photos IV
more pics 6
To visit or return to the
Puerto Vallarta Gay
Guide, choose from
the links below:


Puerto Vallarta Mexico has become one of the world's best gay beach cities and
gay vacation destinations - image thanks to Victor Irigoyen



Huichol art - yarn painting by artist shaman Jose Benito Sanchez



Puerto Vallarta Old Town Handicrafts Market
(Pueblo Viejo Mecado de Artesanias)
at Augstin Rodriquez and Morelos street downtown across from the Hotel Rio
---
top of page | vallarta condos PM | pacos ranch gay club | carnival photographs | Puerto Vallarta Gay Guide
vacation rentals ED | nightlife pics | blondies gay bar | malecon photos
sayulita getaway | beachfront condos PDS | Email contact