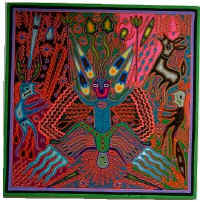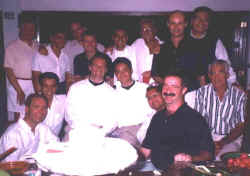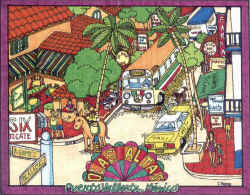 Huichol yarn art by shaman Jose Benito Sanchez; Vallarta commitment Chuck and Adolfo; Olas Altas by Lawrence "twig" Menne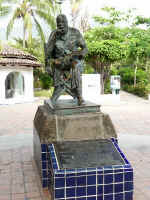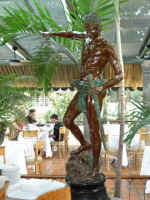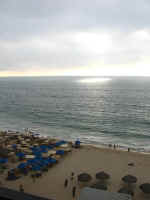 John Huston statue; Le Bistro Puerto Vallarta restaurant; Los Muertos beach afternoon; sights to see in town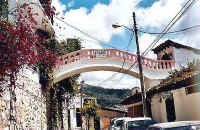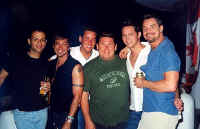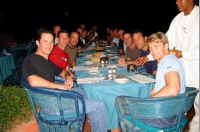 Bridge in Gringo Gulch between Liz Taylor's old house and Richard Burton's; two pictures Nuno and friends; Kurt Stamm & friends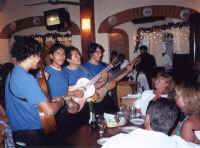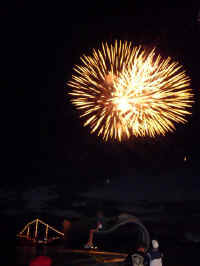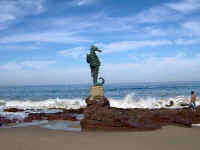 Los Bambinos at La Piazzetta restaurant; fireworks on the malecon; seahorse statue Los Muertos beach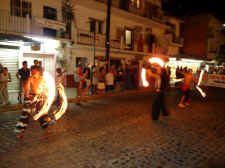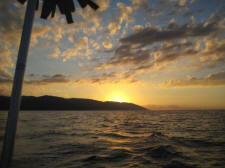 street performers at the annual Puerto Vallarta carnival parade; sunset January 2010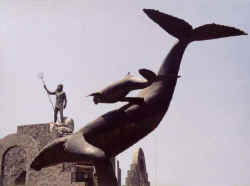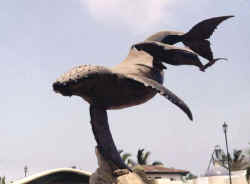 The beautiful bronze Humpback Whale sculptures by Octavio Gonzalez,
with the sea god Neptune in background at the entrance to the Puerto Vallarta Marina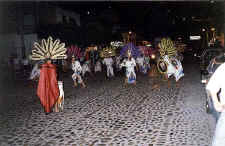 Combining traditional Aztec and Christian motifs, 'warriors' dance in the streets
commemorating the miraculous apparition of Our Lady of Guadalupe
to the Indian peasant Juan Diego on December 12, 1531.
The Our Lady of Guadalupe celebration (more photos & info) goes from December 1-12
every year in Puerto Vallarta.
The local gay community has sometimes participated on December 1st,
World AIDS Awareness Day.

"Where fire was, ashes remain." - Mexican proverb