Apaches Martini Bar & Bistro
South Side/Zona Romantica - 439 Olas Altas. Tel: 222-5235
Mari-Ann Rattray and Endra Buining own and operate one of Puerto Vallarta's most
festive and favorite martini and cocktail bars, serving all kinds of strong and delicious drinks.
A cozy and small locale, lesbian-owned Apaches has been quite popular
for locals and tourists since 1997. Mixed clientele but largely gay.
Inside and sidewalk seating, with service for years with Freddie and Chuy.
A gathering place for men and women alike, crowd tends to be older, more mature.
This gay bar located in the middle of the Romantic Zone
can get a bit crowded at times.
Next door is Apaches Bistro restaurant which serves steaks, seafood and good continental fare
from 5pm to midnight and is open daily.
Happy hour starts promptly 5pm-7pm
Apaches is open
Mon-Sat, 5pm-2am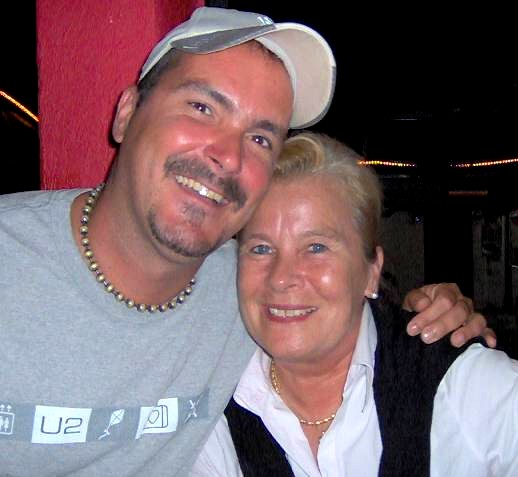 friends Benoit and Mari-ann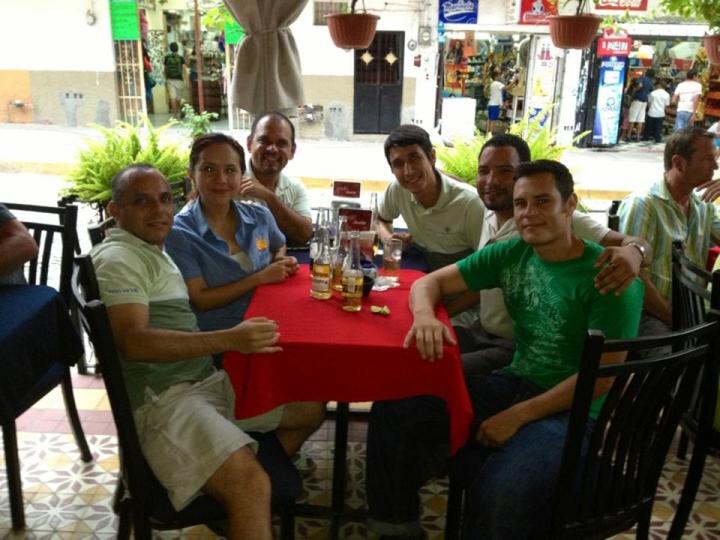 Photo thanks to friends Armando and Alma at Palmera Vacation Rentals