Photos thanks to Divas past and present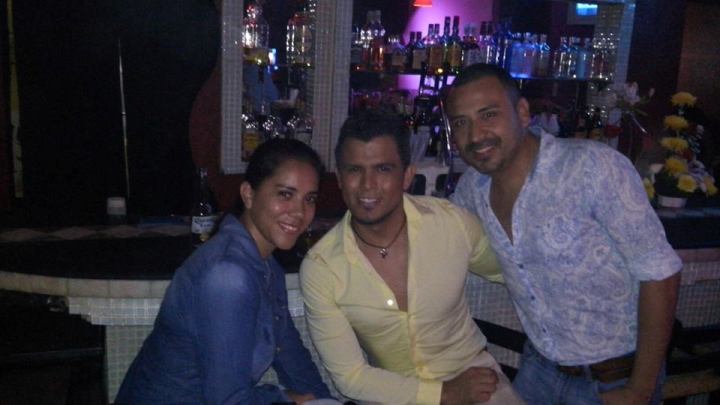 My partner and I visited Divas Bar recently and had a great time.
We got there about 9:30 or so and stayed for a few hours, sitting at the bar.
The bartender was very entertaining and made pleasant conversation, along with great cocktails.
The owner came up and introduced himself and was very pleasant.
All in all we had a great time, had no problems with anyone
and the tab was just what I expected. - Bob C.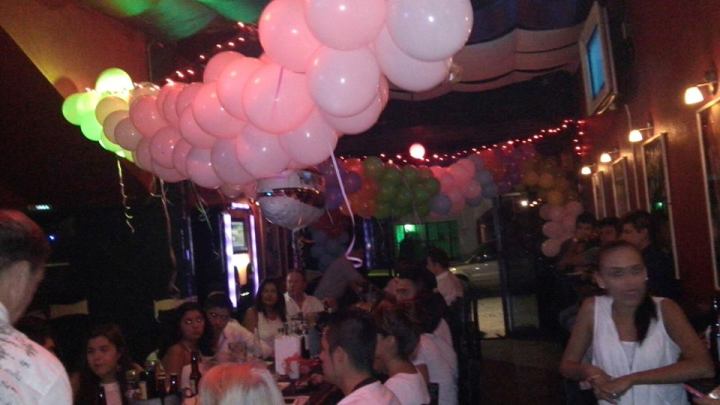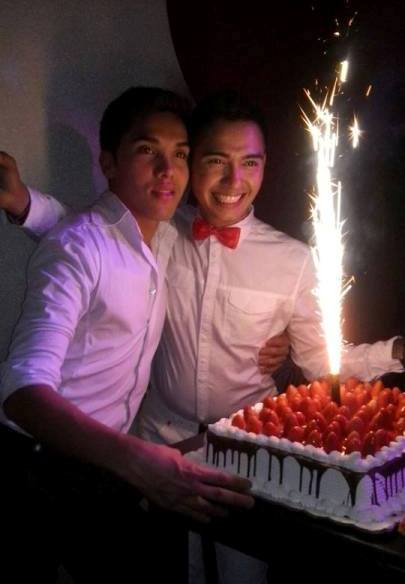 Birthday party at Divas bar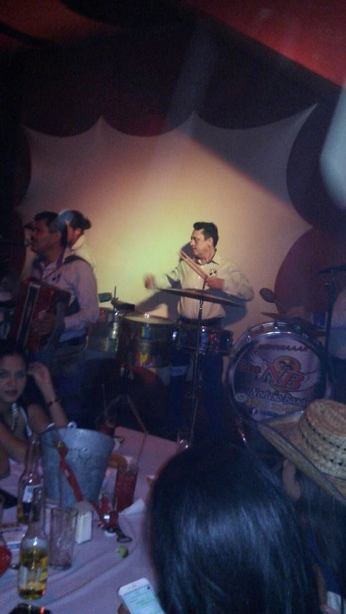 The whole staff is excellent, they truly make you feel at home.
Happy hour is great $15 pesos for a beer!
- Rob and Vero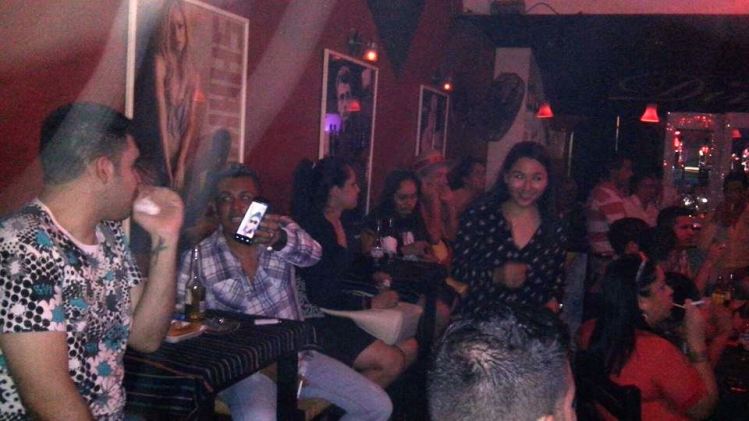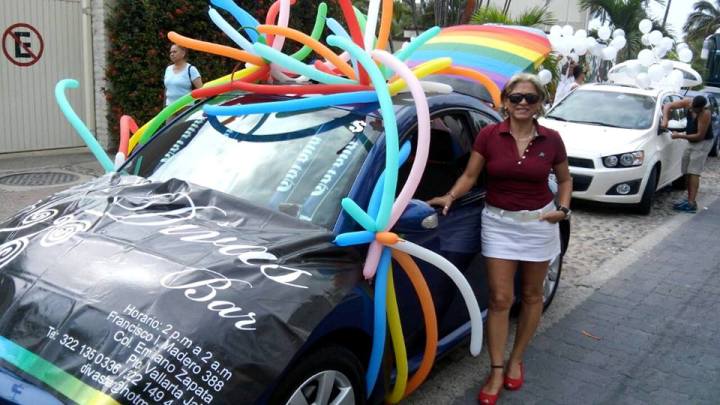 Divas bar at the gay pride parade in Puerto Vallarta Mexico in May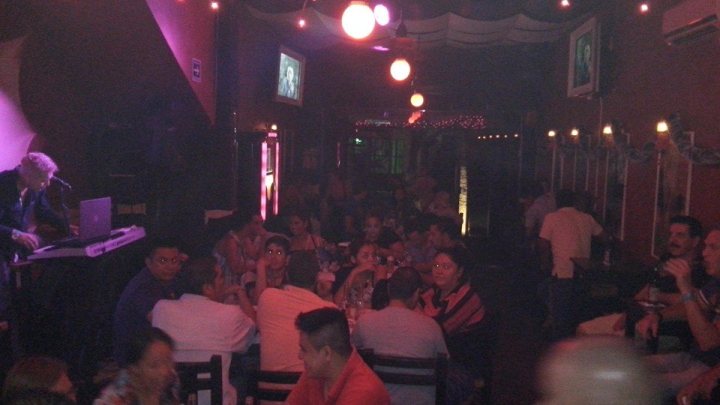 My partner and I went during a recent trip to Puerto Vallarta and I had the absolute best time.
The staff was attentive and welcoming as soon as we walked in.
It was great to get away from the more touristy spots and see local queens putting on a great show.
We ended up shutting the place down alongside the owner,
one other patron and Gia, the second performer of the night.
We sang, laughed, had so much fun and Gia even got me onstage.
- Wyman, Dec 2019