Pictures thanks to La Cueva (The Cave), Yelp and other contributors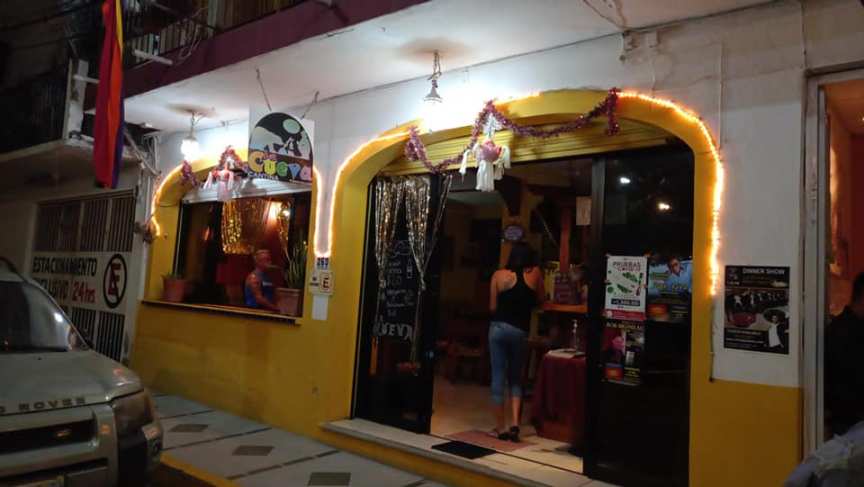 Front entrance to La Cueva at 5 de Febero street #260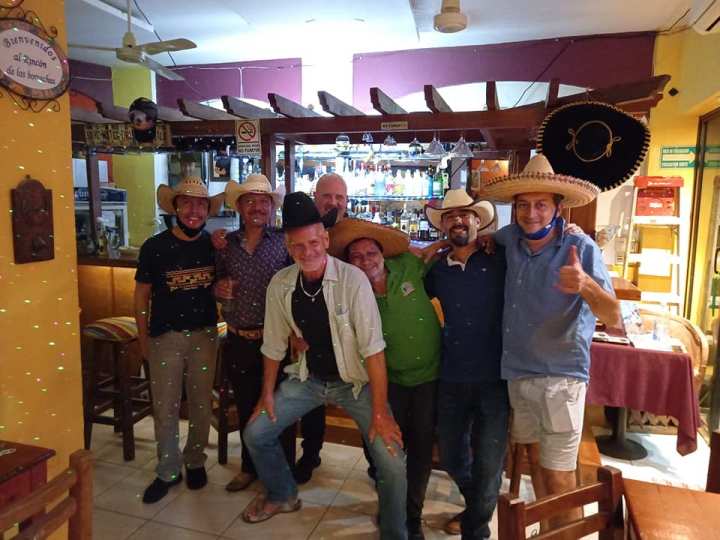 At its new location on 5 de Febero street, next door to the No Way Jose restaurant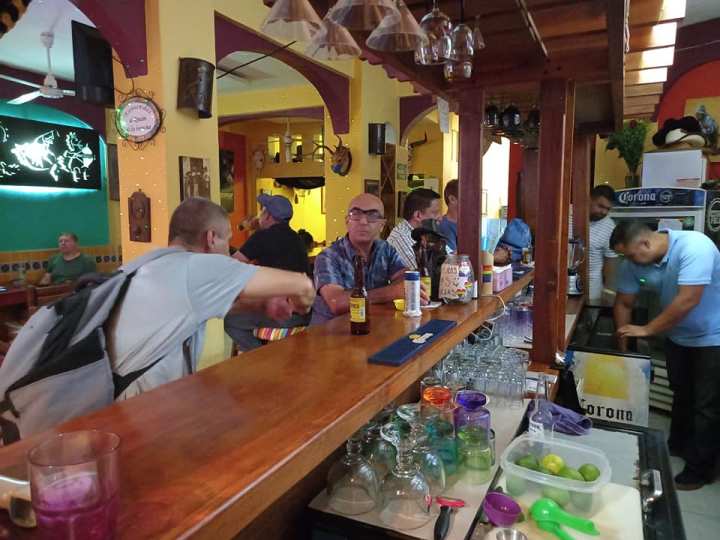 La Cueva at the bar March 7, 2021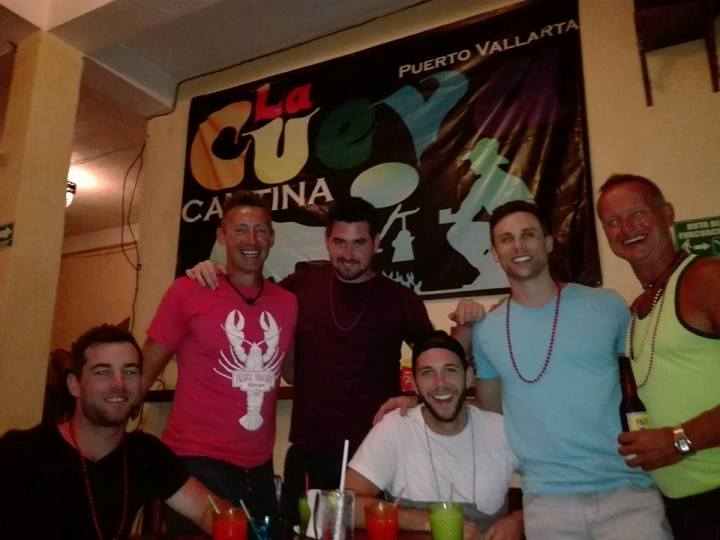 Friends and party pals at La Cueva cantina in February 2016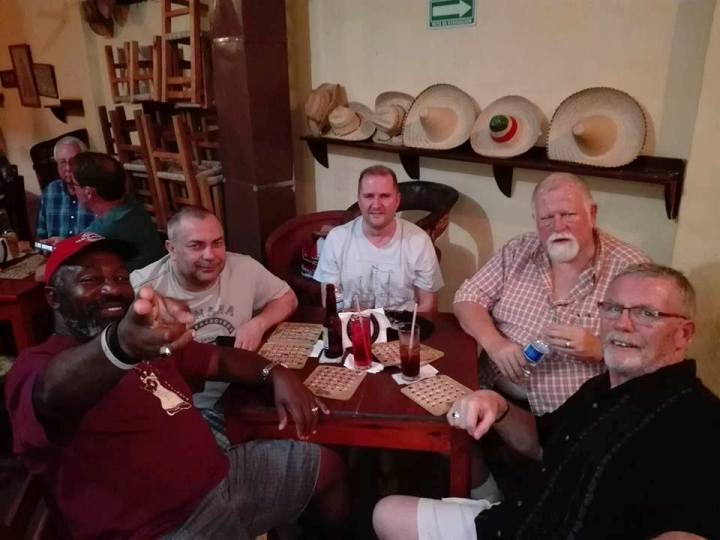 The original Gay Bingo with prizes starts late October through mid-April
every Thursday at 7pm-9:30pm. Be there for some fun and games!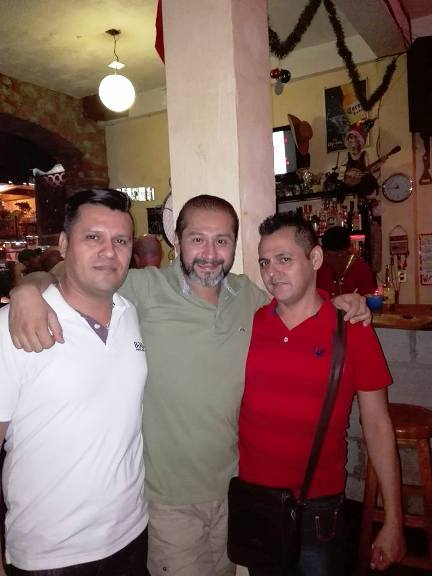 "The best bear bar. I love this place its small and chill not pretentious very laid back and fun.
Located on the 2nd floor over looking the main street the heart of everything. Cheap drinks good vibes and
very attractive clientele and bar tenders. Make it a point to visit you will be glad you did." - Tomas A. from Chicago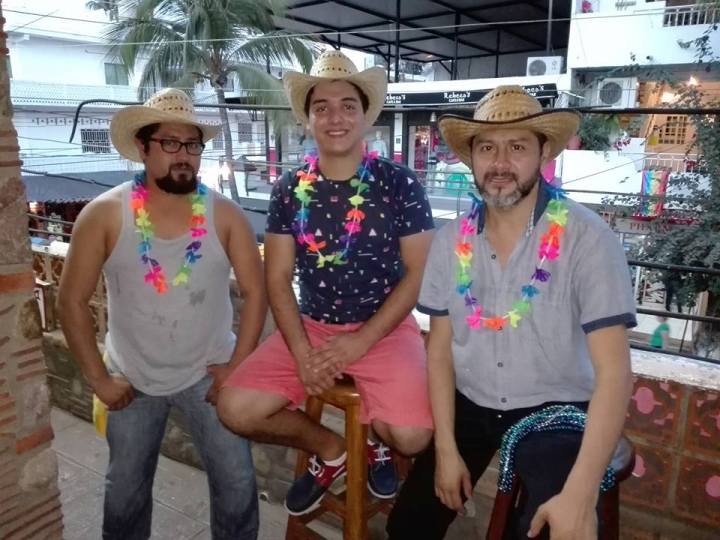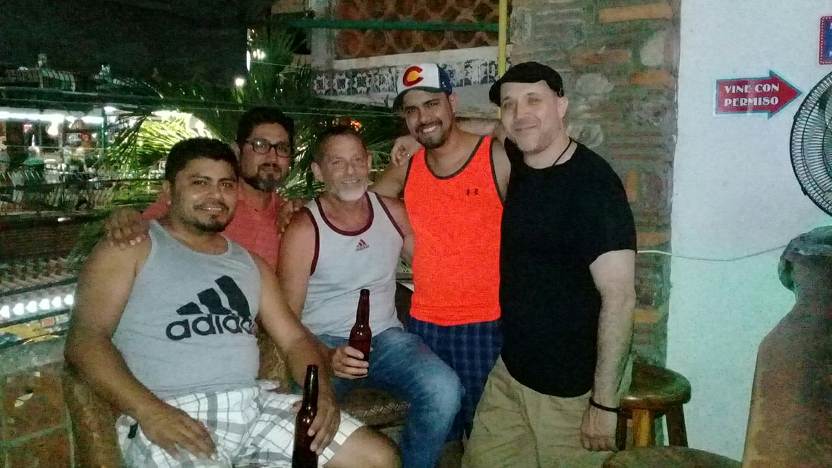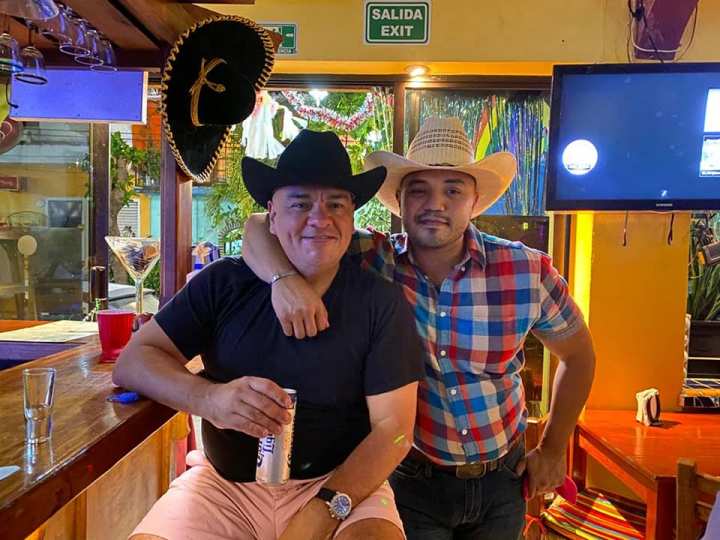 Friends February 2021

"Cute local bar that seems to be more for regulars and locals. Made a pretty good basic lime margarita.
Bar staff was friendly and professional." - Lee from Honolulu, Hawaii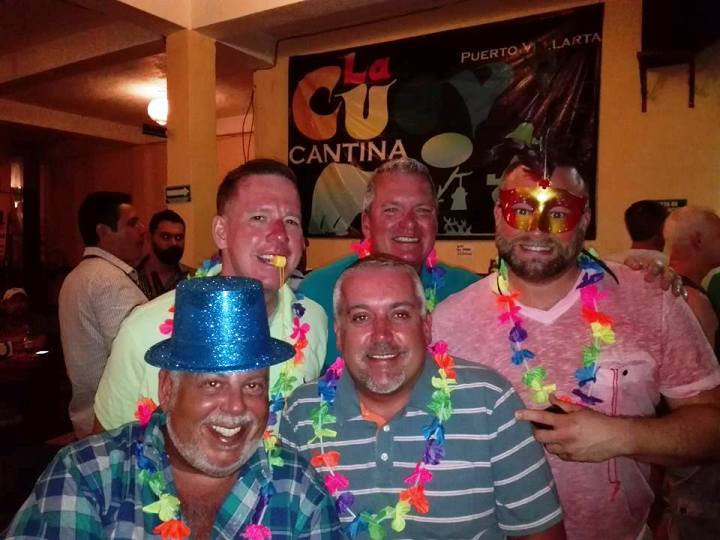 at La Cueva during the Puerto Vallarta Carnival festivities the evening of February 10, 2016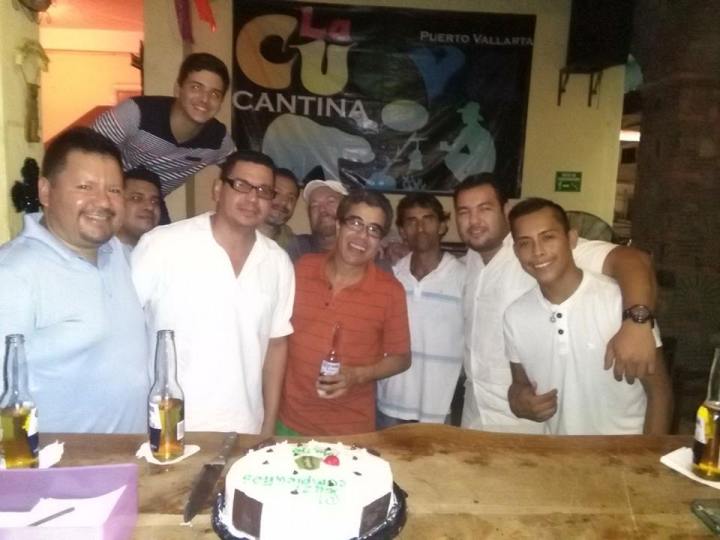 Birthday party for Mane in Oct 2015
"Great hole in the wall bar!! When we walked in we were greeted with Hola"s and handshakes!!
The bar is located on the second floor overlooking Olas Atlas and is the perfect place to have a cerveza with an in
with an incredibly friendly local crowd." - Edward from Dallas, Dec 2017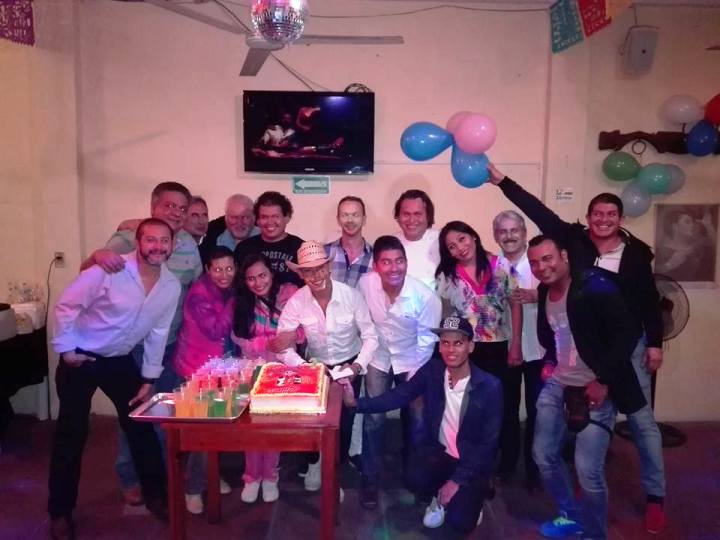 Birthday party for Juanito in March 2016 - feliz cumpleanos Juan!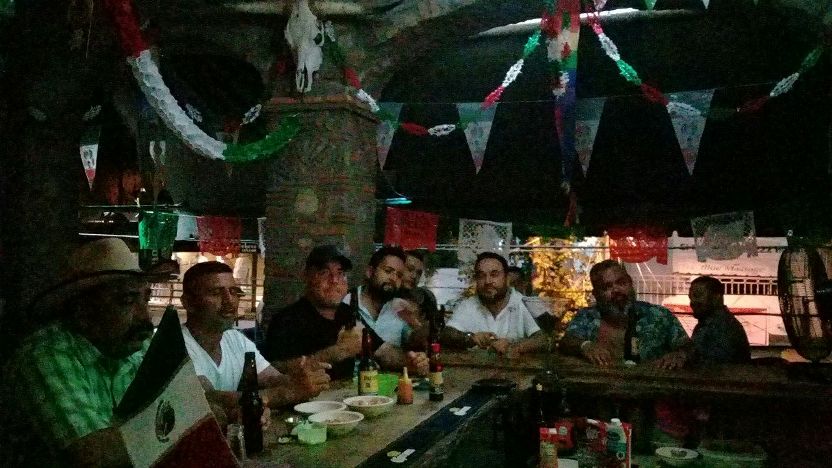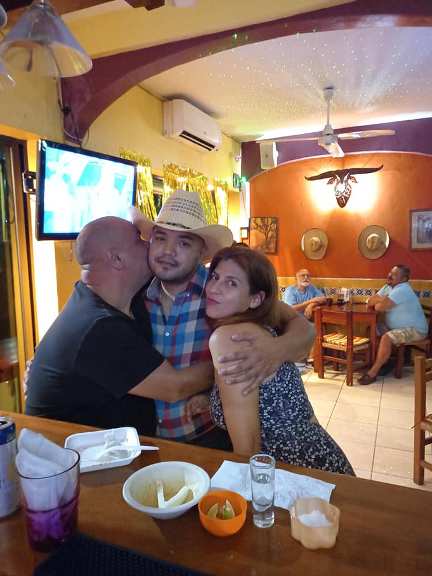 Sharing a smooch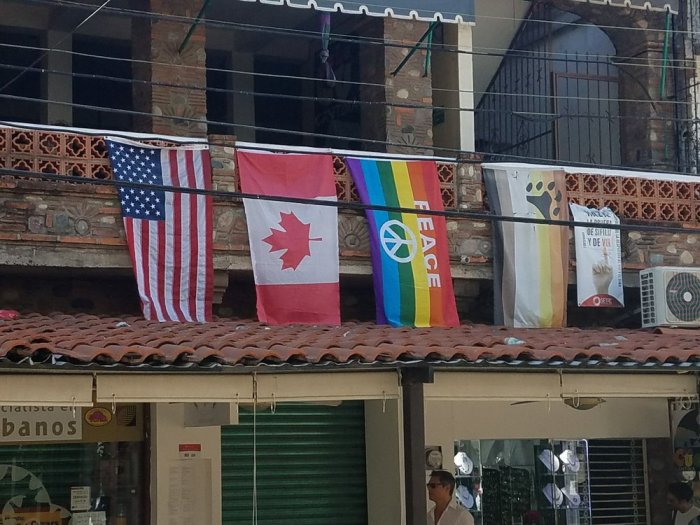 La Cueva (upstairs) as seen from outside its old location (2013-2020) on Olas Atlas street in the Vallarta Romantic Zone.
Photo thanks to Tomas A.
"Great local bear bar! Cheap drinks great service! 2 for 1 happy hour and
good specials can not go wrong with a local Mexican flare." - Joe L. Sept 2015