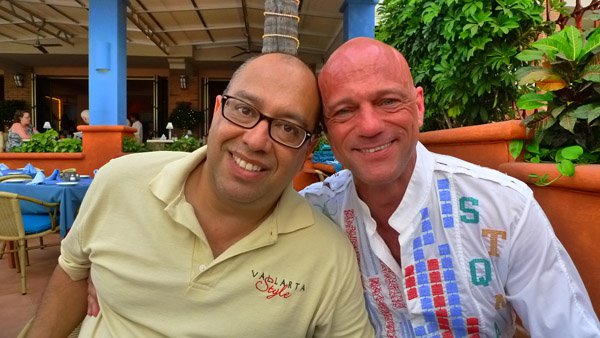 gay-friendly Daiquiri Dick's along Los Muertos beach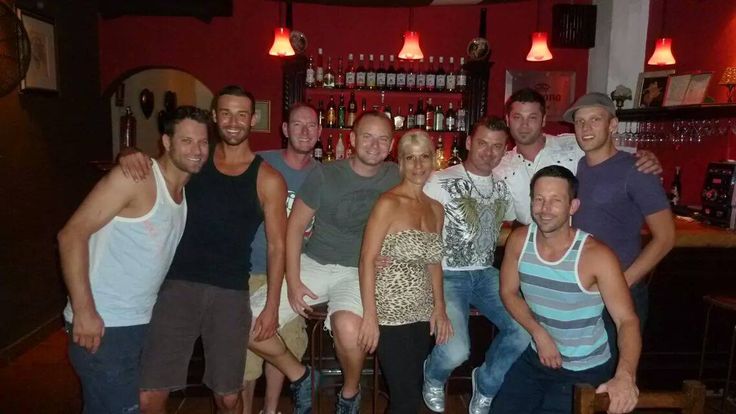 Handsome group of guys at the Mediterranean Cafe with owner Patty Saxonis.
The restaurant serves Greek and Italian dishes, with homemade pastry and cake for dessert.
Located at 466 Venustiano Carranza street at Jacarandas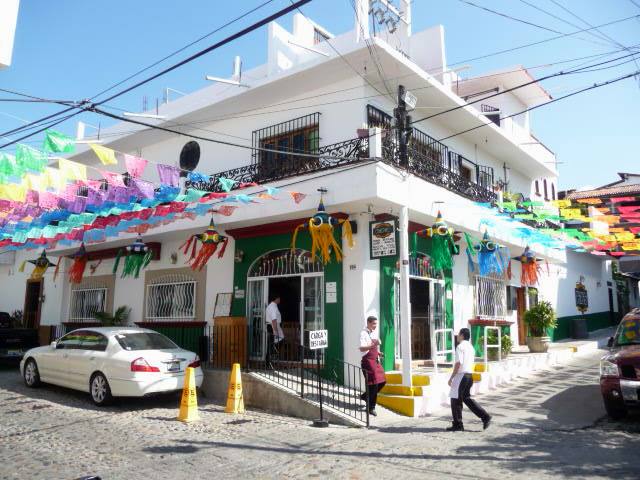 Pipi's in downtown off the Malecon at 807 Guadalupe Sanchez, at Pipila street.
Tex-Mex specialties include chicken, fish, steak and shrimp fajitas. Since 1986.
Currently #56 of 814 restaurants in Puerto Vallarta, Mexico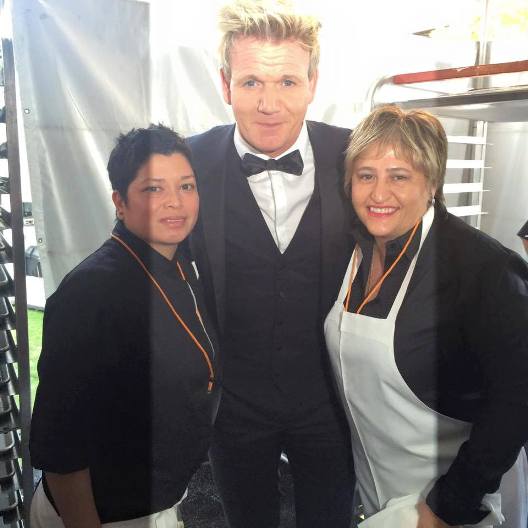 The owners of Bistro Teresa downtown restaurant, Laura and Mirasol, from Mexico City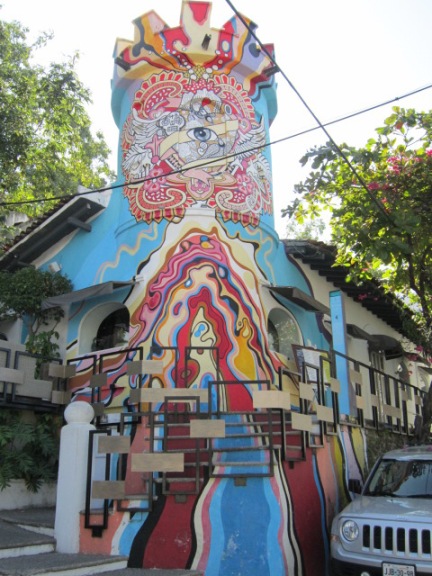 famed Cafe des Artistes in el Centro at 740 Guadalupe Sanchez, shown here in December 2014.
The Gourmand Magazine 2011 Guide to restaurants and fine dining named chef Thierry Blouet
as one of the 10 most influential chefs in the world
and the des Artistes as the best restaurant in all of Mexico.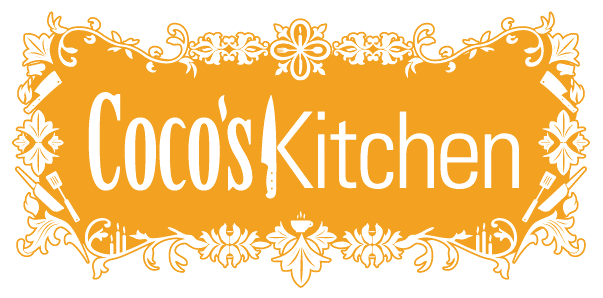 Long time friendly service in the Romantic Zone at Coco's Kitchen (facebook)
at 122 Pulpito street. Especially noted for the good breakfast and brunch.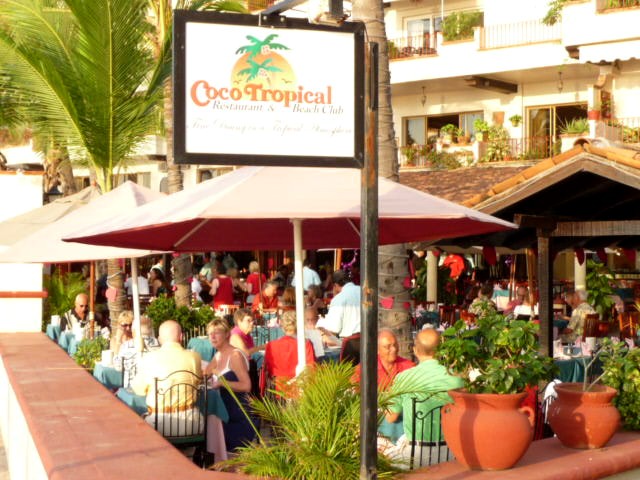 Coco Tropical dining on Los Muertos Beach, located at the end of Basilio Badillo street
and in the same block beachfront as well-known Daiquiri Dick's
Pretty much straight clientele as far as I can see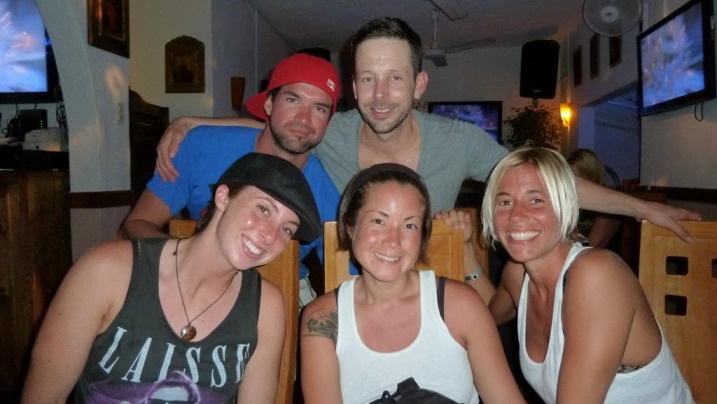 At the old Hot Frida's (now closed) on Olas Altas street


puerto vallarta restaurants
restaurant photos

"Vale mas pan con amor, que gallina con dolor."
"Bread eaten with love is worth more than chicken eaten with pain."
- Mexican cooking proverb